Källaren "Replokalen"
Basement, the (last) training
local of FLOYD'S HOTEL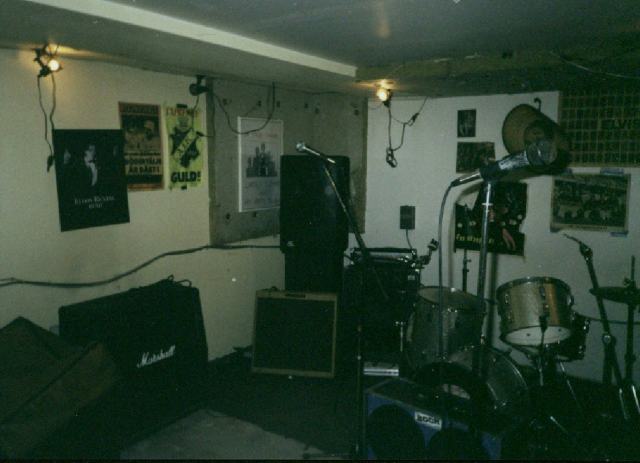 Watch out! AIK and SSK is there, but Timrå IK should also have a poster on the wall.
(Rockpile Dave Edmonds Twanging is to find behind the drums)
Imagine - this is a basement. People live up above this! Well. It's in central of Södertälje. So that's the answer to your question.
"Some may look so cute, some may look for dispute" - that lyrics was never made.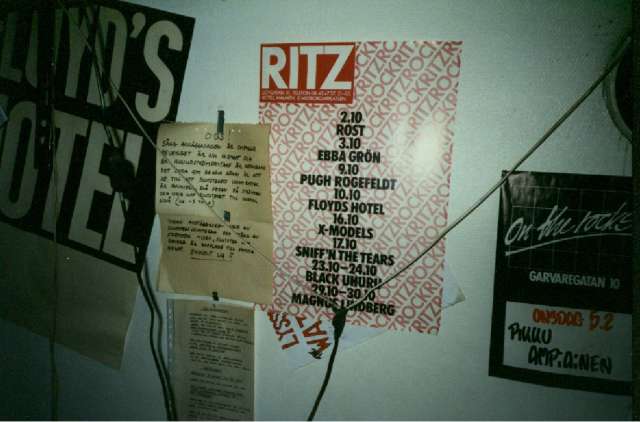 Some poster to be proud of. And X-Models does not have any DotCom today, have they?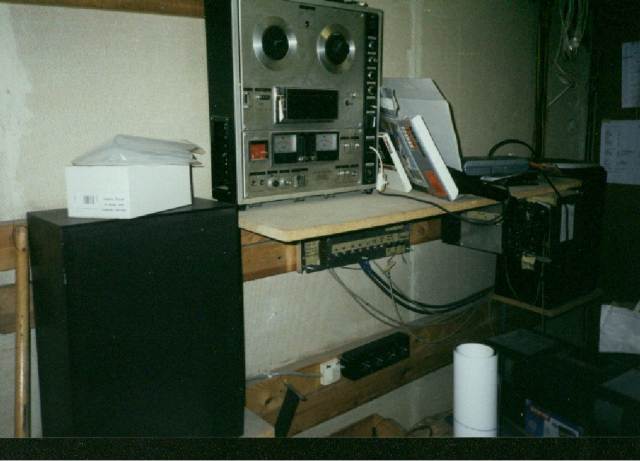 The "control room" for the "basement tapes". The Sony Sound on Sound tape-recorder
was used as an aplifier for the mixing-speakers.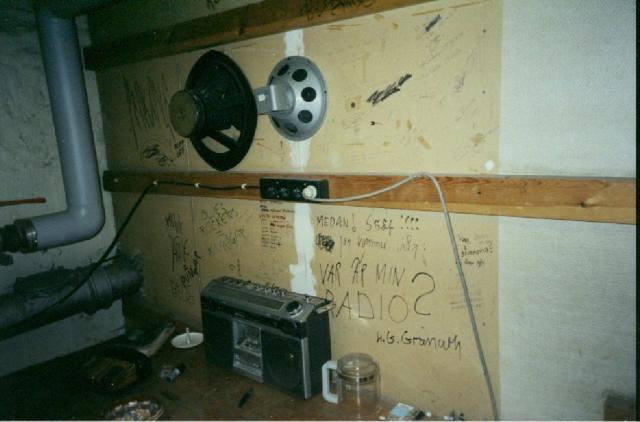 These broken down speakers was used when mixing the song "Bara en fråga om temperatur"
(Only a question of temprature) cf215. That song does not fade out, it is the first song in modern time that
actualy fade abnormal - it ends up in sane at a very high level. It was very hard to mix. The most expensive
song ever (Good Vibrations - släng dej i väggen) All speakers just broke - it was not possible to get it the way we
wanted - it could not be fade up at such a high level (180dB.)

Lite märkliga marknadsföringstrix....men vi var först med Tore, före Dag Vag...
Unbelivable straightforward marketing standard.